Map Unavailable
Date/Time
Date(s) - Tuesday, February 15, 2022
7:30 pm - 9:00 pm
Categories
Part 1 – Competition Results
Judges' results for the Russell Gee (Novice Division), Harry Cartner (Intermediate Division) and Stuart Freedman (Advanced Division) Competitions will be presented.
Part 2 – Presentation by Amina Mohamed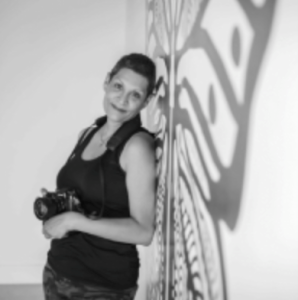 Amina Mohamed will make presentations on 'Cameras for Girls' and 'Triple F Photo Tours'.
Cameras For Girls: https://www.camerasforgirls.org/
Amina will speak about her journey and why she started this initiative, which has recently acquired charity status in Canada. She will share some of the students' success stories and the photos they have taken during the training so you can understand their journey from never having touched a camera to the successes they are enjoying now. She will also speak about how hard it is for young women to carve a place for themselves (but don't worry it will leave people with hope).
Triple F Photo Tours: https://www.triplefphototours.ca/
Triple F Photo Tours help fund the Cameras for Girls initiative. Amina will share photos she has taken and speak about the photo tours in Uganda that they have run prior to the pandemic. She will also speak about upcoming photo tours in India, Tanzania and Uganda for 2022 and their plans for 2023. In addition, she will speak about the importance of cultural immersion through some of her photos.
Bio
Amina Mohamed is a passionate, enthusiastic, global Founder—born in the UK, with early life spent in Uganda and raised in Canada, she learned early on that to give back was to make the world a better place.
Amina started her professional career working in the film and television industry in various capacities including wardrobe assistant, production manager and producer. Her first short film went to TIFF and her self-directed documentary Return to Exile documented the return of many of the Asians to Uganda, including her family, after being thrown out of the country in 1972 by then-president Idi Amin.
Having taken a long break from the industry, Amina returned to photography full-time in 2018, and started both a for-profit tourism company – Triple F Photo Tours and the non-profit, Cameras For Girls.