Date/Time
Date(s) - Sunday, September 19, 2021
4:00 pm - 5:30 pm
Categories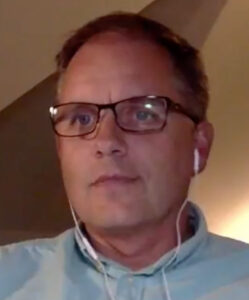 Overview
Join David Clapp for a fabulous evening of architecture, with everything from historical to modern, exteriors to interiors. With compositional advice, from wide angle to long lenses, contemporary to abstract enjoy quality tuition with an in depth discussion about the use of tilt shift lenses. With examples from the UK and all over the world, join David for a highly animated and exciting talk on the wonders of architectural photography.
Bio
David Clapp FRPS is one of the UK's most successful landscape, travel and architectural photographers. A jack-of-all-trades, he initially began working as a writer, contributing imagery and words for photography magazines. This led to a career as a full time professional photographer in 2009, amassing a strong position as a global stock photographer.
In January 2019 David recently received a direct Fellowship to the Royal Photographic Society, one of the highest accolades in photography, as recognition for ten years as a leading professional.
He is a renowned photographic teacher and lecturer and in 2012 was taken on as a technical specialist by Canon UK. He represents Canon at events and trade shows, holding inspirational talks and running customer events alongside Canon staff.
Social Links
Website: http://www.davidclapp.co.uk
Facebook: https://www.facebook.com/www.davidclapp.co.uk
Instagram: https://www.instagram.com/david_clapp_photo/
Please Note: These are scheduled as online meetings and a Zoom link will be sent out a day or two in advance of the meeting. Duration of the meetings will normally be an hour and a half, unless otherwise posted.
Guests: There is a $10.00 charge for attending meetings where we have a guest speaker. You can register for the event by clicking on the Booking button below. You will receive a follow up email with the aforementioned link to the meeting. Thank You!
Bookings