Date/Time
Date(s) - Tuesday, October 19, 2021
7:30 pm - 9:00 pm
Categories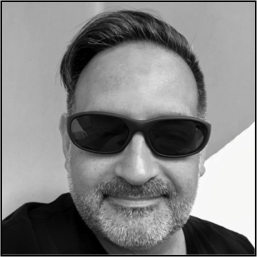 Overview
It's tough! You return from your trip with thousands of images. Now begins the editing (and the fun of reliving your trip). Michael will show you how to get through your first edit, second edit, and then curating and post processing the real gems for your portfolio.
Bio
A New York-based photographer, creative director, and designer, Michael Chinnici has traveled the world photographing people, street, architecture, landscapes, motorsports, aerial, and fashion. He enjoys the challenges that various photographic disciplines present. He is the Founder and CEO of Photo Workshop Adventures, a premier photo tour company offering photo-centric cultural adventures in over 150 destinations in over 50 countries.
Currently, Michael is pursuing several ongoing personal projects including a curated visual storytelling book titled "Vanishing Cuba", and is starting his next book titled, "Vanishing India", with photographs and stories from his 24 trips to Cuba and 12 trips to India.
Michael was introduced to photography by his father at the young age of 11. Using his dad's WWII era Argus C3 and a basement darkroom, he began his love affair with the camera. Although Michael spent the early years of his career in marketing and design (heading up his own NYC Ad Agency), he founded New York's first digital photography studio "Icon Digital" in 1995. He is the father of two girls and two boys, one of whom is a cinematographer. When Michael isn't on assignment, in the studio, or on a global adventure, he can be found traveling the world searching for unique photo opportunities, exceptional hotels, and amazing restaurants.
Social Links
Website: https://www.michaelchinnici.com/
Instagram: https://www.instagram.com/michaelchinnici/?hl=en
Please Note: These are scheduled as online meetings and a Zoom link will be sent out a day or two in advance of the meeting. Duration of the meetings will normally be an hour and a half, unless otherwise posted.
Guests: There is a $10.00 charge for attending meetings where we have a guest speaker. You can register for the event by clicking on the Booking button below. You will receive a follow up email with the aforementioned link to the meeting. Thank You!
Bookings