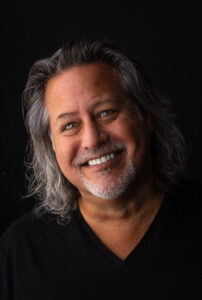 Presentation Outline:
Alan Shapiro is a lifelong storyteller and a story gatherer. These days, he just happens to always carry a camera.
When he talks about street (or environmental) portraiture, people immediately get anxious…intimidated.
His response is simple:
What if all this is about sharing good karma? Finding and Sharing gratitude? Finding and Sharing joy and delight?
What if this practice could fix things? Amplify things that needed more attention? Help someone overlooked feel seen?
What if your interaction with a perfect stranger made them feel a little more perfect…and was the highlight of their day?
Join Alan for an evening of stories, tips, and techniques about his experiences making portraits with perfect strangers and his cameras on (and off) city streets all over the world.
Bio:
 Alan grew up on the creative side of the advertising world, working with clients around the world; telling their unique stories in very unique ways. He had the pleasure of collaborating with many, talented photographers and film directors. He became envious of their art and craft. At first, he saw it as a means of reducing his stress-filled life. As a Chief Creative Officer at the world's largest Advertising Agency Network Omnicom, he needed a distraction. A friend gave him a camera. Then he bought another and another. His new hobby and daily "creative exercise regimen" turned into a joy-filled and all-consuming passion. Then, his first photo client called, followed by many more.
His work can be seen throughout the entire hospital set on ABC's The Good Doctor, in launch campaigns for the Apple iPhone and Nikon as well as for Cadillac, OnStar, Lockheed Martin, Die Zeit, Ricoh, Cotton Incorporated, Scholastic and numerous others. His work fills entire walls in Bose stores and Ritz Carlton Hotels worldwide and hangs in numerous private and corporate art collections. His macro, food and still life work can be seen in countless editorial publications and products from housewares to clothing to puzzles.
As much as Alan loves creating images, he genuinely loves to teach; sharing his workflow from capture through post-processing and printing. He is a super high-energy instructor with a knack for getting people out of their comfort zone as well as helping them discover and capture beautifully simple things in beautifully unexpected ways.
Social Media:
Website:    https://www.alanshapirophotography.com/
Instagram: https://www.instagram.com/alanshapiro515/?hl=en
Facebook: https://www.facebook.com/alanwshapiro
Please Note: These are scheduled as online meetings and a Zoom link will be sent out a day or two in advance of the meeting. Duration of the meetings will normally be an hour and a half, unless otherwise posted.
Guests: There is a $10.00 charge for attending meetings where we have a guest speaker. You can register for the event by clicking on the Booking button below. You will receive a follow up email with the aforementioned link to the meeting. Thank You!
Bookings
Do you already have an account with us?
Sign In
Log in if you already have an account with us.