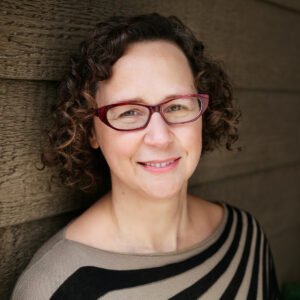 Preentation Outline:
In this presentation, Sandra will tell us about the good, the bad and the ugly of storm chasing from the point of view of a photographer.  She will explain why, how and when supercells form on the plains of North America, what it's like to go storm chasing, some of the challenges inherent in capturing storm images and show you the colour and infrared images of supercells, lightning, and tornadoes that she captured while travelling with a storm chaser over two seasons.
Bio
Sandra Herber is an avid amateur, and award-winning, photographer.  She is a librarian in Toronto but she spends all her vacation time (and disposable income) photographing in Canada and around the world. Sandra was born in South Africa, and has lived in Canada, the U.S., the U.K. and Malaysia. Sandra's love of photography started in her teens when her mother gave her an old Pentax Spotmatic and her parents allowed her to set up a black and white darkroom in the basement where she developed film and made a lot of pretty terrible prints. Sandra switched from film to digital in 2007 and is thrilled that her work has developed enough since those early days to have garnered awards in international competitions and to be featured in publications in print and online.
Social Media
Website:      https://www.sandraherber.com/
Facebook:   https://www.facebook.com/sandra.herber
Please Note: These are scheduled as online meetings and a Zoom link will be sent out a day or two in advance of the meeting. Duration of the meetings will normally be an hour and a half, unless otherwise posted.
Guests: There is a $10.00 charge for attending meetings where we have a guest speaker. You can register for the event by clicking on the Booking button below. You will receive a follow up email with the aforementioned link to the meeting. Thank You!
Bookings
Do you already have an account with us?
Sign In
Log in if you already have an account with us.